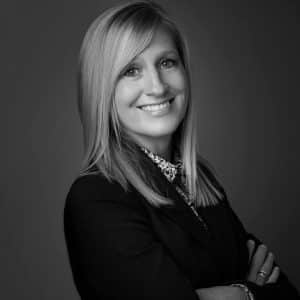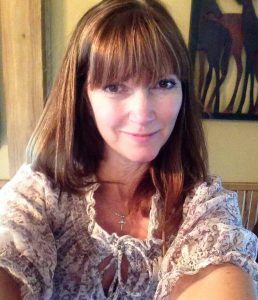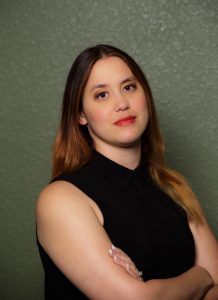 Three women activists say they have no choice but to go public after GODIVA sent them 1099s for $10,000 they didn't award them.
All three were notified by Christina Roperti, manager of brand communications at GODIVA on May 3, 2016 that they were finalists for the Lady GODIVA Program and were encouraged to participate in social media training to increase their chances of winning.  All three participated and began posting graphics on their social media platforms asking friends to vote for them.
They say the contest ended a few weeks later, but they never received any further communication from the company.  Guess, an anti-bullying activist from Kentucky, says her intern visited the Lady Godiva Program website (ladygodivaprogram.com) last summer and found her photo posted as one of three 2017 Honorees.
All three attempted several times to make contact with Roperti and others at the company with no response.  They each received a 1099 in February for $10,000. They contacted Team Digital, who issued the 1099, to learn they are a third party vendor who manages contests for GODIVA. Guess said they told her they were directed by Roperti to send the 1099. She reached out to Roperti by email on February 9 at 1:52 requesting she return her call. Roperti responded one minute later saying "Hi Susan, I am in meetings the rest of the day and not able to call. Winners for the 2016 contest will receive their grant in March of this year. I have spoken with Team Digital about the 1099, and they are adjusting it."
"I never heard from her again," Guess continued. "I am frustrated by the lack of professionalism and compassion by GODIVA. I have a timeline to show that I made attempts by email, phone, Facebook messages, and the company's chat option on their website, with no success. Roperti's voicemail is full and doesn't accept messages. I feel like they used me and the other contestants to collect email addresses for marketing purposes and then they simply abandoned the program, and us."
Fiona Lorne Thomas, a first responder from Texas, works to bring awareness to the high rates of mental health issues in first responders and identify ways to reduce them. Lorne says all three women participated for the prize money, but also because past winners received considerable publicity to highlight their non profits.  "GODIVA created videos and told stories around past winners," she said.  "The national exposure they could bring our organizations is just as important as the money itself.  Unfortunately, we didn't get either."
Michele Smith Molnar, is from North Carolina and focuses her work on rescuing horses, says she and the others are embarrassed.  "We begged our friends and communities to vote for us, only to have nothing to show for it," said Molnar.  "Because of GODIVA's reputation, we believed the contest was legitimate. Now, we question Godiva's commitment to the program and to us."
Guess says the women deserve better. "When you look back to what they have done in the past, those women were celebrated and so was their work.  They were invited to NYC for lunch at Bendel's, were given trophies at a ceremony hosted by GODIVA, and presented a $10,000 check to advance their work.  We didn't get any of that.  GODIVA didn't even issue a press release. They simply slapped our photos on their website and abandoned their own program, and us."
Guess said this is as much about standing up for what is right as it is about them getting what they earned.  "When my daughter was bullied 6 years ago, I told her bad things are going to happen and she could ignore them, she could blame others, or she could become a part of finding a solution. If we want our daughters to speak up to the injustices of the world, they need to see their mothers standing up. And, this mother and these women, are not backing down."
The women now hope that someone at GODIVA will care enough to contact them and make this right.
(Pictured from left to right:  Susan Guess of Kentucky; Michele Smith Molnar of North Carolina; and Fiona Lorne Thomas of Texas)
For media inquiries, contact Susan Guess at 270.210.2434 or susanshafferguess@gmail.com.
About the Lady GODIVA Program: (from ladygodivaprogram.com)
In November 2011, GODIVA Chocolatier announced a new global, corporate philanthropy initiative, the "Lady GODIVA Program," which celebrates inspirational women around the world who embody the attributes of Lady Godiva through selflessness, generosity, leadership and the spirit of giving-back to the community. Lauren Bush Lauren, Chief FEEDer and Co-Founder of FEED Projects LLC, was named the program's first National Honoree for her work to create good products that help FEED the world. To date, FEED Projects and the FEED Foundation have provided over 60 million school meals to children living in 62 of the poorest countries in the world through the UN World Food Programme (WFP) school feeding program, which reaches an average of 22 million school children a day.
To coincide with the national program, GODIVA launched the "Local Lady GODIVA Program," in April, which recognizes and awards women in local communities who make a difference. Each season, GODIVA fans can nominate a Local Lady GODIVA and through online public voting, three regional finalists are chosen each season and receive a $1,000 grant to help support their cause. At the end of the year, one Annual Local Lady GODIVA Honoree will be chosen from the nine regional Honoree sand will receive a $10,000 grant to support her work. To nominate or vote for a Local Lady GODIVA, please visit http://www.ladygodivaprogram.com.
When the GODIVA brand was founded, the company sought a name that embodied the timeless qualities of passion, style and modern boldness, and found it in the legend of Lady GODIVA. Now, as the company looks to the future with the creation of the Lady GODIVA Program, it was only natural to once again draw inspiration from the story of one woman's act of generosity. With the creation of the Lady GODIVA Program, we are able to help support the causes that matter to women, both globally and locally, and inspire others to give back as well.