By Morgan Guess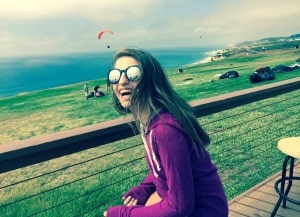 I may be just 12 years old, but I am changing the world – for the better. I believe we can build a kinder world, and I have spent more than a quarter of my life working for that belief by trying to change the culture of bullying.
I believe. I believe in the power of prayer. I believe in myself, and I believe in others. I believe there are answers to the most difficult problems we face. I believe that when faced with difficulties, it is our time to shine.
And I am far from alone in this quest to make our country and the world a better place. There are young people all across our nation who are starting and leading organizations to feed the hungry, saving girls and women from slave trades, supporting veterans, teaching people to read, raising awareness about child abuse, and raising money to end some of mankind's worst illnesses. We are working hard to earn an education while creating lives that make a positive impact.
I am all too aware of the cruelty in our world. I am approached every day by my peers who are self-harming and contemplating suicide because the world is more than they can bear. Often, their worlds are so dark because we are injecting pain on each other. But you have been the ones who have shown us this way of life. We see you (parents, teachers, ministers, coaches, politicians, business leaders) attacking one another, talking about one another and us. We see fear paralyzing our country. We see the criticism, but we don't often see examples of how we all come together to become a part of the solution. We see the road you have set for us, and we are saying "no" to that way of life. We are committed to doing better and being better than the example we have inherited from the world.
Too many of you talk about my generation and how afraid you are with the future in our hands. Contrary to what may be said – We are not lazy. We are not afraid. We are not angry and mean. Just like every generation, there are those who get in the way of progress. But, those of us who wish to bring positive change far outnumber those who have gone silent or are lashing out.
We are powerful. We are strong. We are positive, and we are committed to leaving a positive mark on this world. We are hopeful, and we see the possibilities. We believe also that real magic happens when we come together. Happiness comes when we recognize our own value and when we see that we are valued by others as well.
I work to build a life that is well lived — A life that builds up and makes a positive difference. Believe in me. Believe in us. Join my generation – the change makers!
Morgan Guess is a 12 year old from Paducah, Kentucky. Morgan started the Guess Anti-Bullying Foundation four years ago and has raised over $75,000 to bring educational offerings to schools and communities across Kentucky. She was named 1 of America's Top 10 Youth Volunteers by the Prudential Spirit of Community Awards. Harvard University's Making Caring Common named her their first "Caring Champion. She was featured in American Girl Magazine, CNN, and co-wrote an opinion piece for the Huffington Post. She was the only Kentucky student appointed by her governor to serve on the Kentucky Youth Bully Prevention Task Force and stood by the governor at a press conference to report the findings. She also recently testified before the Kentucky legislature to lobby for their support. She was also named as Kentucky's top youth volunteer two years ago and the Kentucky Association of Gifted Educators named her their Distinguished Student of the Year.